As christmas is drawing ever so nearer the panic present buying has almost definitely started, especially if Black Friday was anything to go by! We are always on the search for that one special gift for our loved ones, but if struggling to find that special gift then why not get the lucky recipient a series of small gifts. I have compiled a small list of stocking fillers which will be perfect for the wonderful women in your life and to help you put a smile on your loved ones faces this Christmas. There are only a few more shopping days left, so lets make them count!
For all those lovely ladies in your life why not treat them to a bang on trend checkered blanket scarf. These come in a variety of colours in a variety of stores at all different price ranges ASOS harbour some of my favourites. The blanket scarf is super cosy and warm and makes the perfect stocking filler (apart from the fact in may not fit in a stocking)!
Accessorize, Deepi Statement Pendant Necklace, £19.00. Buy HERE
Accessorize, Beautiful Bastille Statement Necklace, £32.00. Buy HERE
For all the ladies who love all things makeup here are a list of fab beauty stocking fillers. The first is the Beautyblender. This egg shape sponge always gets my clients, friends and family asking me what it is, and I am always shocked when people say they have never come across it. This sponge works wonders when applying foundation/tinted moisturisers/bb creams, you simply soak it under running water, ring it out by hand and the then again in a towel get rid of as much moisture as you can. Either dip the beauty blender in your foundation or you can dot it on your face, then simply bounce the sponge all over your face, this gives you a flawless finish to your base, no streaking or uneven areas as by bouncing the sponge it melts the product into the skin leaving you with a seamless glow.
Selfridges, Beauty Bleender, £15.00. Buy HERE
Those of you who follow me on Instagram and Facebook you will know I am loving Mac Cosmetics holiday gift sets especially the Objects of Affection range. Every year I get excited and always purchase early to avoid disappointment. For me Mac pigments are perfect and my clients love them, and makeup lover would. These make great stocking fillers, they come in three sets, each containing four pigments and one glitter, theres Bronze, Gold and Beige and Silver and Blue. There are also Lipgloss sets and eyeshadows, so a little something for everyone.
 Debenhams, Mac, Object of Affection, £26.00. Buy HERE
For all the lipstick lovers, lip sticks do not come any better that Tom Ford lipsticks or the fabulous Charlotte Tilbury's Matte Revolution range. Once you have tried these beauties you will never want anything else to ever grace your lips. Charlotte Tilbury has compiled an, 'Easy Gift Revolution Menu,' to make things a little easier for you, a list of gift set you can get for that special someone, and if they are anything like me they will be happy with whichever they receive.
Selfridges, Charlotte Tilsbury, Matte Lipstick Revolution, £23.00 each. Buy HERE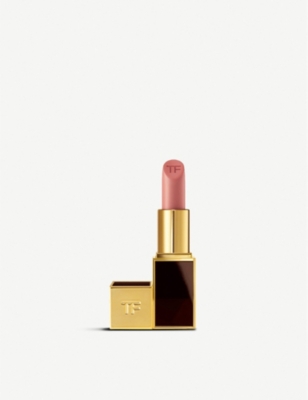 Selfridges, Tom Ford Lipstick, £37.00. Buy HERE
I hope this little post has helped you finish your christmas shopping. Have you got any of the products listed above? What do you think of them? Happy Christmas shopping my lovelies.
Lucky B xx